2021 has come with the great expectations and opportunities and we are sure everyone wants to be on top of their game to look their best. The way you dress plays a vital role in how people perceive you, especially when it comes to dressing up for the modern day work place. The one question that bothers us all is 'What do I wear to work or a meeting?' There is no definite guideline which is applicable to all, although suits are an ideal option.
Considering the change in today's workplace, where more and more companies ditch the classic norms of dressing and opt for casuals, getting your dressing right can get a bit knotty at times.
Below are a few dressing tips which might help you for your professional life.
Know your dress code
It is highly essential to know what kind of industry you're in. If your company has a dress code, stick to it. Now, dressing up for a board meeting is no casual matter, it is best to go FORMAL! You don't want to be seen sporting your running shoes in front of your seniors. If the industry permits casual dressing, don't push your luck. Opt for smart casuals – go for a light-coloured shirt or polos and pair it with khakis. Even though it is casual dressing, you cannot wear open sandals, short pants or even a T-shirt.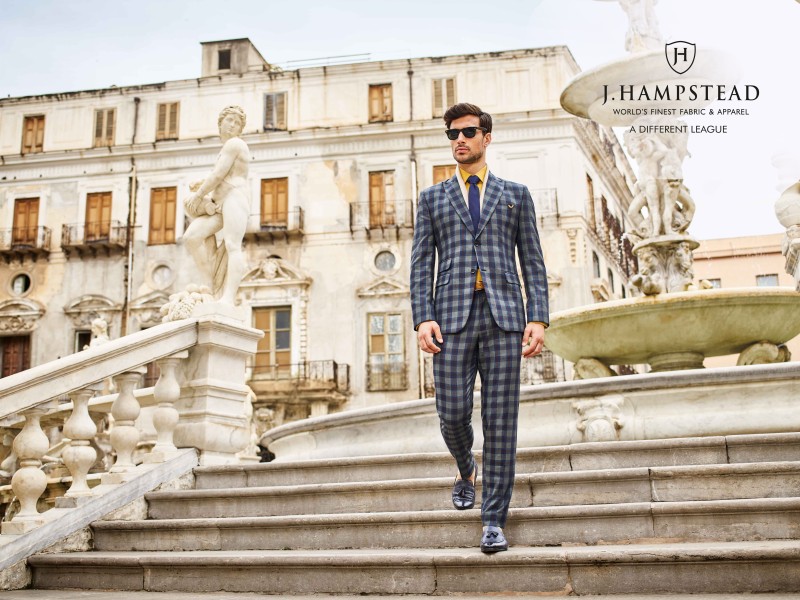 Formal
When dressing up for a board meeting, you should 'Dress to Impress'. Your attire should radiate success. Wear a well-tailored suit along with a vest, but if that is too much for you, a collared shirt and a tie is the ideal choice. Strictly avoid loud colours and patterns. For formal dressing, a white shirt is your best friend. Contrast collar shirts are a great option too! Let your trousers be pleated and dark coloured, if you're opting for a more conservative look. However, in order to look modern, give the pleats a miss. When it comes to shoes opt for black or brown. Your shoes should always be well polished and darker than the colour of your trousers.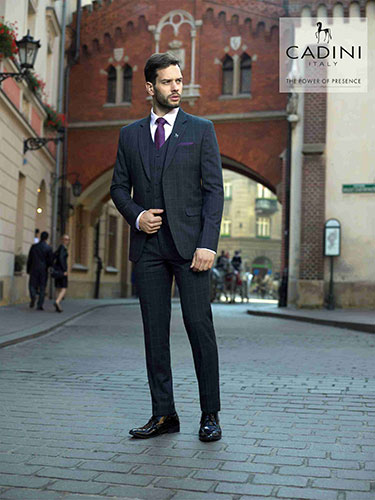 Business Casual
When aiming for business casuals, ditch your T-shirts, denims and sneakers. Even though it's a casual dress code, stick with shirts and chinos paired with either leather loafers or oxfords. You could also add a smart looking sports coat or a blazer. Remember, when they say casual, think of it as semi-formal. Unlike formal clothing, you have multiple options of mixing attire and matching colours. Make good use of it, but don't go overboard. It goes without saying that your clothes should always be neatly ironed. The best of clothes cannot make an impact unless worn right.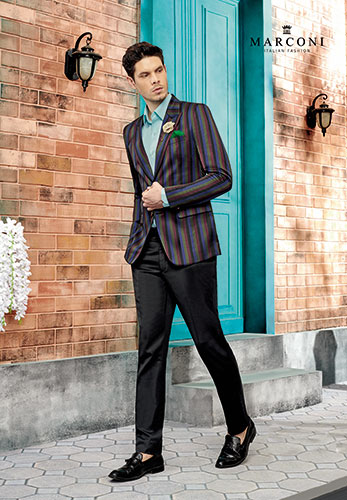 A few extra tips
Make sure to choose comfort over style. Always wear clothes that suit your style and fit you well. You don't want to be seen adjusting your collar ever so often during a presentation.
As commonly said, a watch is the only accessory a man needs. Make sure to invest in a classic watch. Choose between a metal strap or leather as long as it compliments your outfit.
When it comes to bags, go for a leather briefcase or sling bag. For casuals, you can opt for backpacks, but don't get too colourful. Solid coloured bags are a great option.
This year will be bit different than usual so don't forget to wear a mask and follow the norms set by government for your safety and good health.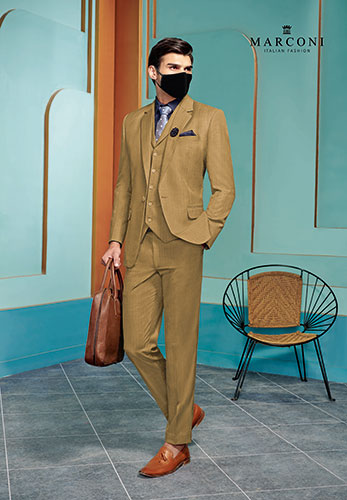 With the changing time and evolving trends it's important to stay updated and get the right combination on to create an everlasting impression. With Siyaram's, J. Hampstead and Cadini, Italy's range of fabrics you can always find the right combinations that suit you the best.
We hope this article helps you understand your dress code for your next meeting. If you enjoyed this post, or if you have a different opinion about it, we would like to hear it.
Let us know in the comments.
Thank you!